NEWSLETTER DECEMBER 2012
Cllr J Butterfield                  Robert Robinson
 Chair                               Secretary
THE MANAGEMENT TEAM
The Association is chaired by Cllr Joan Butterfield (pictured above) with Vice Chair Cllr M Roberts and Secretary Robert Robinson (pictured above).  The President is Alan Guinn.
The Association meets quartley with all the membership and quarterly (between main meetings) with an elected executive.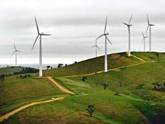 WIND FARM S & TAN 8
The Association has shown concern with regard to the wind farm developments in Mid and North Wales.  It is the sheer scale of the proposals that concerns its members. 
There is now to be a public inquiry held (probably) in Welshpool in June 2013. The Association is submitting a written representation on the subject in line with their adopted Policy to object to such schemes.
CONSULTATIONS WITH THE WELSH ASSEMBLY – BOUNDARY COMMISSION
The Association has been invited to attend the Assembly in January 2013 to give oral evidence alongside One Voice Wales on the Boundary Commission proposals with regard to democracy.  The Secretary will be accompanied by at least one member of the Association membership to present the case for the Association.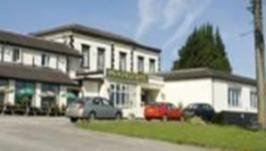 ANNUAL CONFERENCE
The first annual conference was held at the Springfield Hotel in Holywell on 19th July 2013.
The annual conference will include the AGM, regular meeting and workshops on policy for the coming year.
The subject of the workshops, leading to an Association Policy, will be the 'Future of Town and Community Councils and how they are funded'.
Full details of the conference will be issued shortly.

HOSPITAL CONCERNS IN FLINT
The Association has been concerned with the changes to the hospital services, particularly in North Wales.
There has now been a consultation document issued by the Trust and this has been responded to by the Association.
Further representations will be made in due course.
REGENERATION OF TOWN CENTRES
Following the discussion on Town Centres in the member areas and a sharing of what is being done in each area to help Welshpool has produced a regeneration plan. Some of it has been implemented and this has now been extended.  A copy of the plan can be seen here.
CONSULTATIONS FOR MEMBERS
The Association has responded to many consultations issued by the Welsh Assembly including those on Planning, Democracy and other subjects.
The Membership is now being consulted on Voting at meetings, the Name of the Association, a new constitution and standing orders for meetings.
Details of all these and more can be seen on the Documents page of the Web Site.