NEWSLETTER JULY 2012
NEW CHAIR ELECTED
The Association elected a new Chair for the year 2012/2013 who is Cllr Joan Butterfield from Rhyl Town Council. Joan succeeds Cllr Brian Bertola of Llandudno Town Council who was presented with a presentation gavel to say 'thank you' for his work during the term of office 2011/2012.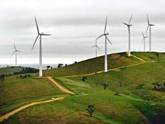 WIND FARM S & TAN 8
The Association has shown concern with regard to the wind farm developments in Mid and North Wales. It is the sheer scale of the proposals that concerns its members.
The Association has addressed Welsh Assembly and Parliamentary Committees to put the case for a substantial reduction in the proposals.
CONSULTATIONS WITH THE WELSH ASSEMBLY
The Association responds to many of the Welsh Assembly consultations, particularly where they affect the work of Town and Community Councils. In some cases the Association attends the Welsh Assembly to ensure the Associations views are heard.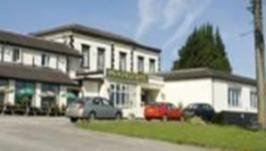 ANNUAL CONFERENCE
The first annual conference was held at the Springfield Hotel in Holywell in March 2012.
The event was such a success that on 19th July 2013 the event will be repeated again.
The annual conference will include the AGM, regular meeting and workshops on policy for the coming year.

HOSPITAL CONCERNS IN FLINT
The Association has been concerned with the changes to the hospital services, particularly in North Wales.
To explain the changes the Betsi Cadwallader Trust attended the meeting of the Association in April of this year. However, there is even more concern now that the information given in April is not proving to be that accurate in July. A letter has been sent to the Trust and Community Health Council seeking some clarification and confirmation that hospital bed provision will increased as per the statements made April.
TOWN CENTRES
A good discussion took place on what local councils are doing to help keep alive their town centres. Ideas included bunting, keeping open services, town teams, planting, welcome to new traders, market improvements and more.
RENUMERATION PANEL
The Association is seeking a meeting with the Panel to express its views. The consultation meeting planned for Llandrindod Wells was cancelled and there was no alternative date offered.